The Ruff Revue is a troupe of dancing dogs and their handlers. We will perform at your community event, retirement center, school, medical facility, or talent show — bringing cheer and smiles to audiences of every age.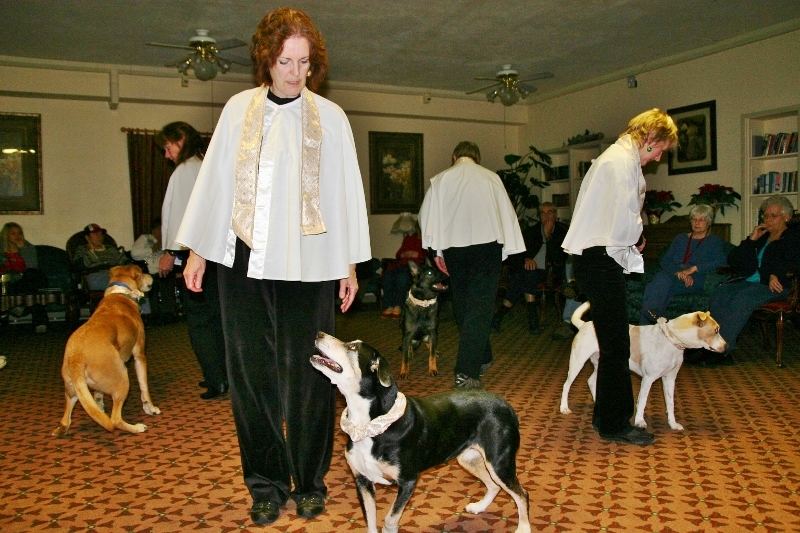 Click here to see the Ruff Revue on Spokane Public TV!
Our performances are fun, varied, and tailored to each holiday season. Ruff Revue programs last from 30 minutes to 1 hour. They include group dog dance routines, individual performances, and a variety of tricks that you can teach your dog!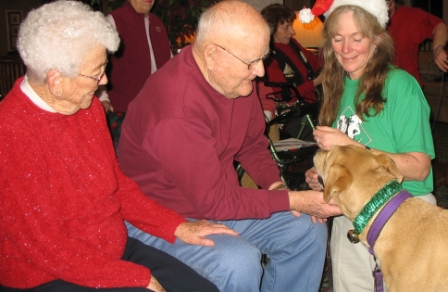 We know that one-on-one interaction with a dog is excellent therapy for humans, so our dogs offer a meet-and–greet session after each performance – which is a highlight with many in our audiences!
The Ruff Revue will dance on public stages, in large activity rooms, and in small common rooms. However, outdoor events with a lot of background noise often are too distracting for our dogs…