Our Mission
The Ruff Revue is a public service group that seeks to further the human-animal bond by offering canine freestyle performances at community events. The group promotes positive training methods and responsible animal ownership.
Our Location
The Ruff Revue is based in Spokane, WA, and also performs in neighboring communities. The team is a community outreach effort of Diamonds in the Ruff Dog Training School. The Ruff Revue has performed at a wide variety of venues, including Extended Care Facilities, Retirement Communities, Hospitals, Schools, Group Homes, and Community Fund-Raising Events.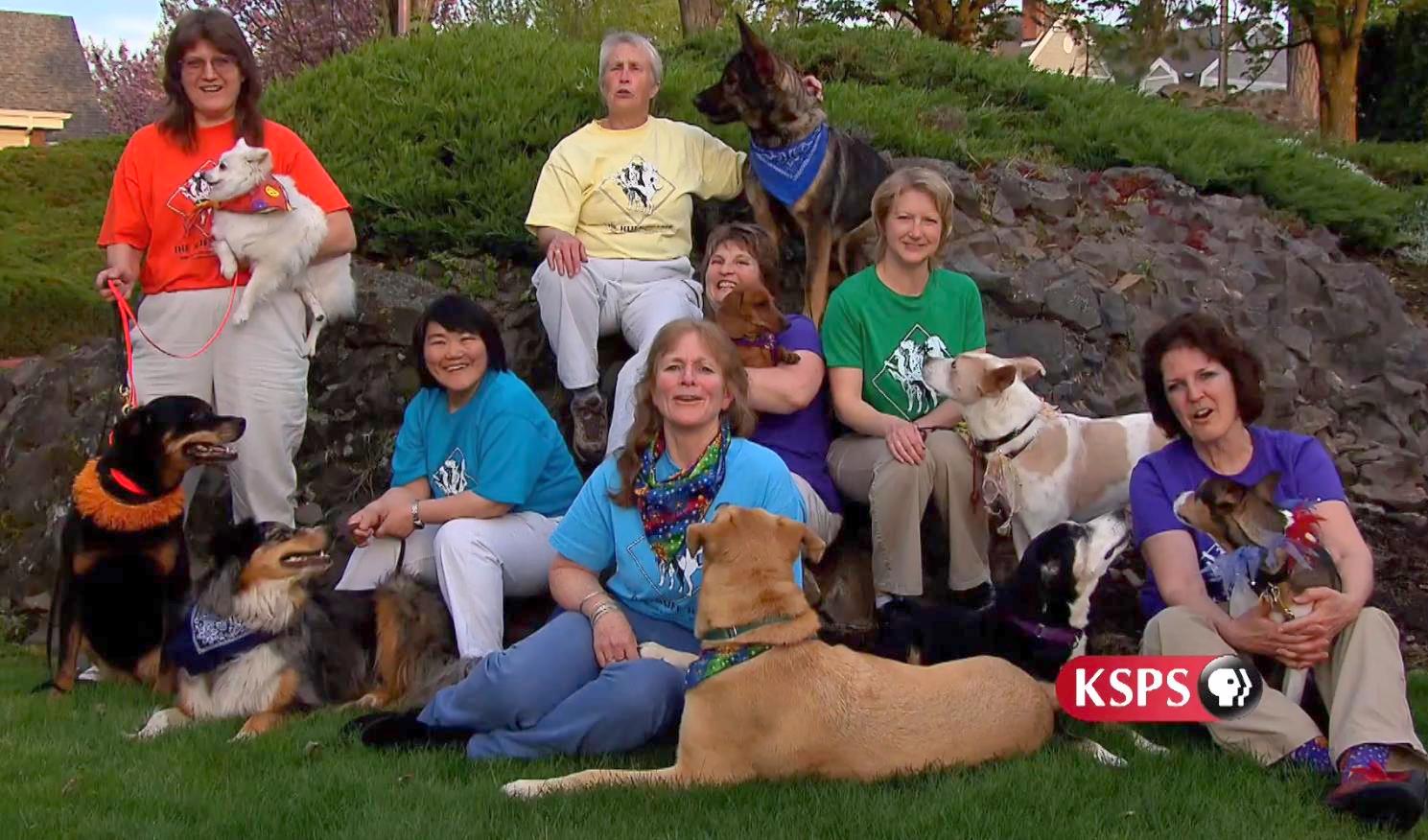 Dogs About Town published a story about Ruff Revue.  Read it Dog About Town Ruff Revue.
      Acknowledgments
The Ruff Revue is affiliated with Dogs Gone Dancin' and the World Canine Freestyle Organization.
We appreciate Lyndee's Grooming & Training Center for providing us with a place to practice.