Scout and Scooby with Karen J
Scout is a busy fellow.  He loves to hike, snowshoe, backpack, do agility, play ball, learn tricks, and dance. He is a workaholic and never gets tired of learning new things. His mom was a Border Collie but his dad was a "traveling salesman".  He came from Border Collie rescue as an eight week-old pup where he and his siblings were raised on baby bottles.
Scooby is a Rat Terrier mix that came through the Pawsitive Prison Program (Spokanimal, Diamonds in the Ruff Dog Training and Airway Heights Correctional).
He likes to hike, loves playing "find the scent games", digs up gophers and enjoys performing too.
Scout and I have our Intermediate Title in Canine Freestyle.
Scooby is new to tricks and dancing but is doing a great job.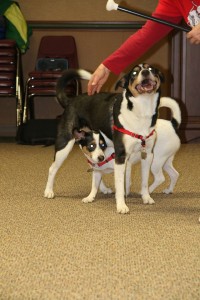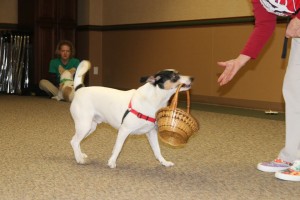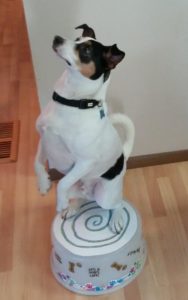 When we are not dancing we are out on the trail, or playing fetch, swimming or camping.